Got an old ProLiant ML350 G5 for a buck!
4 Gb Ram
Two Quad-Core Xeon 5000
Six SATA Hot Plug drive bays (2 Tb Each )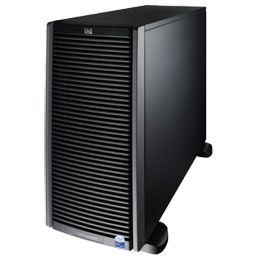 I have decided it shall run .. CentOS 6.5
I need a fileserver with permissions, capable of streaming high quality Audio and Video.
to Chromecast / Tv's / iPad's / Phones in the LAN network or outside via 3G or 4G.
I would like this server to do automatic backups of my windows clients. And be remotely accessible.
It has to be secure too, so we will be taking a look at ip Tables and the Firewall.
As wel as configuring a Software RAID.
So that the data is stored in a safe manner and that the loss of it can be prevented.
Extra's would be: An IRC Bouncer (Quassel or Znc) , A WebInterface , SSH welcome message displaying the Serverstats.